At the Courage Center, we rigorously research upcoming business family challenges and provide cutting-edge insight and thought leadership on future strategies.
At the Courage Institute, we combine the world's leading thinkers, practitioners and educators on family business topics to educate business families and their service providers.
At Courage Partners, we advise business families in mature and emerging markets on all aspects of being a future-proof business family – from strategic succession and portfolio performance to excellent execution, insightful investments and intelligent innovation. We always put the "Family First", but have a deep understanding of all related business aspects too, with the capability to shape them according to the family's long-term goals.
Courage Partners
Courage Partners is a collaborative of highly entrepreneurial, hand-selected individuals with over 100 years of experience from multinational family-controlled businesses, family holding companies / offices, and globally leading universities.
We spent 15 years on building this globally mobile & highly trusted high performance team. We combine highly educated family business experts and experienced senior executives, all with a deeply entrepreneurial mindset and passion for business families.
Our team is complemented by a worldwide network of world-class practise experts, in all fields adjacent to our core services. We are particularly well connected in South-East Asia, Latin America and the D-A-CH region.
Courage Institute
At the Courage Institute, we bring together the world's leading thinkers and educators on business family topics, and provide custom-made education programs for business families, family business executives and universities that lack own family business institutes, always in unique learning environments and in a spirit of genuine knowledge sharing and support. Visit: www.courage-institute.com
Courage Center
The Courage Center of Global Family Firms was established in 2011 to create cutting-edge knowledge for business families. The research projects are fully funded by Courage, to assure a Thought Leader position in the industry.
The Center represents a unique approach to Knowledge Creation for business families and their assets: Real-life knowledge of family stability & dynamics is combined with deep expertise and academic rigor to provide new insights regarding new business creation, portfolio performance and long-term survival of family offices, operational family businesses, equity investments, financial portfolios and family foundations.
The Center has contributed cutting-edge research in the domains of Global Entrepreneurship. Examples of the Center's knowledge creation are: The book Bergfeld (2009): "Global Innovation Leadership – the strategic development of worldwide innovation competence", a Best Poster Presentation Award at the Family Enterprise Research Conference 2011 in Grand Rapids / USA for the paper Bergfeld (2011): "Dynamic Dynasties: How Germany's high-performance Family Firms leverage business opportunities along technology lifecycles", the Academy of Management Conference presentation on "Longevity".
The Center educates and connects approx. 1,000 business family members and executives per year by hosting education seminars, conferences and roundtable discussions in Europe, Latin America and Asia, for example the "Cumbre de Empresas Familiares" a leading business summit with approx. 500 participants in Latin America.
Courage Values
We are driven by the values represented in our slogan "Future. Family. Firms." We put "Family First" through our loyalty and empathy, and secure the Future of the Family Firms through performance in our projects.
Loyalty
We believe that loyalty and integrity are the base for successful companies and healthy relationships, and are therefore at the core of our business. At Courage we serve our clients, and only them in their interests, in a loyal, truthful and always constructive manner.
Empathy
We strive to be deeply empathic to our clients needs and goals. Based on such deep understanding of what truly matters to them and combined with full dedication and elegant refinement, we find creative solutions others might not see.
Performance
Our work is driven by an alchemy of creative entrepreneurship, hard work, and rigorous execution to courageously move forward for our clients. Ultimately, our clients hold us accountable for their future wellbeing and measure us on the basis of real outcomes, returning us their trust and continued collaboration, based on our performance.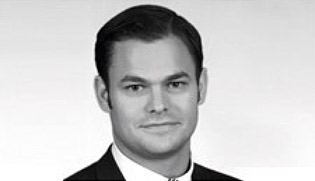 Prof. Dr. Marc-Michael Bergfeld
Prof. Dr. Marc-Michael Bergfeld, Dipl.-Kfm. (Ingolstadt School of Management), Ph.D. (Manchester Business School / Tsinghua University), Exec. Ed. Private Equity & Venture Capital (Harvard Business School), is Founder and Director at Courage. Prior to founding the firm, he has served in management consulting and a large German family conglomerate. At Courage, he drives the growth of the firm and actively advises our clients on all aspects of succession and long-term planning. He is also Professor of Global Family Firms at Munich Business School, and teaches at world-class universities such as the University of Vermont and the Singapore Management University. He is a Member of the Expert Advisory Group on Innovation in SMEs at the European Commission, on numerous Advisory and Owners Boards in family businesses, and author of the book "Global Innovation Leadership" and the MBS blog.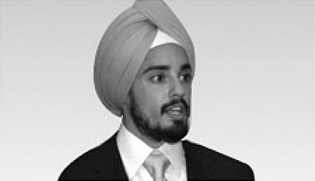 Sandeep Caberwal, J.D.
Sonny Caberwal, B.A. (Duke), J.D. (Georgetown), is Partner at Courage. Sonny has been a corporate lawyer, globally recognized model, and 4x serial technology entrepreneur in New York, Silicon Valley and India, a.o. backed by Accel Partners and Tiger Global Management. Sonny's last company Bond developed writing-related robotics and software systems. It was acquired by Newell Brands, one of the world's largest CPG conglomerates, where Sonny subsequently lead all technology and innovation efforts across 150+ brands at Newell XO. Sonny represents the firm in New York, is a Lecturer of International Management and Emerging Markets at Munich Business School, and has recently founded Union Member House in Durham, North Carolina.
Dipl.-Kfm. Frank Bannys
Frank Bannys, Dipl.-Kfm. (Universität Mannheim; University College of Swansea), certified Coach and certified Intercultural Trainer, is Partner in the advisory division at Courage. Prior to joining the firm, he has been Senior Vice President at Giesecke & Devrient GmbH, President of BA Banknote Inc., General Manager of G&D Cardtech Inc. and CFO of G&D America Inc. Frank advises our clients on strategic succession, insightful investment, and the subsequent implementation of core projects. He is also a Lecturer of Intercultural Communication and Conflict Management at Munich Business School as well as Duale Hochschule Baden-Würtemberg, Mannheim, teaches at Universidad Francisco Marroquín (UFM / Guatemala), and authored the book "Interkulturelles Management".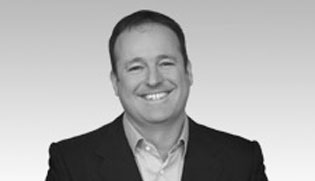 Rafael de Cárdenas López
Rafael "Rafa" de Cárdenas López, MBA (Massachusetts Institute of Technology), Bachelor of Business Administration (Universidad Autónomade Madrid –Spain), is Partner in the advisory practice at Courage. Prior to joining the firm, he has been founder and CEO at Hotchalk International and Chief Academic Officer at HotChalk Inc. Rafa has 20 years experience in building, leading and managing companies internationally. He served as President of Innovation and Global Products at GrupoSM, a large international education publishing company. Prior to this, Rafa served as Director of International Markets at GrupoSM, running operations in several countries. He previously founded and lead GrupoSM's operations in Argentina. Earlier in his career, he served at Arthur Andersen, auditing companies in the energy sector, and has founded two non-profit organizations. He represents the firm in Spain and is also a Lecturer of Leadership and Emerging Markets at Munich Business School. He is a Board member of ASIECO and acts as Educational Counselor for MIT.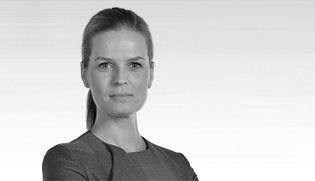 Katharina Rupprecht
Katharina Rupprecht, Dipl. Wirt.-Ing. (Karlsruhe Institute of Technology / KIT), is Head of the Courage Institute and Senior Advisor. Prior to joining the firm, she was one of two Managing Partners / CEOs in her family's industrial engineering group in Germany. Katharina brings her "hands-on" expertise in family business succession and corporate development, as well as her mindset of "being a Next Generation Leader is an attitude to life" to Courage and the Courage Institute, where she builds and supervises the education offers, lecturer network and knowledge partnerships. Before joining the family enterprise, Katharina worked in the automotive division of Bosch GmbH in Germany and the United States. In addition to her role at Courage, she now chairs the family business group as representative of the owning family and regularly speaks about her own succession journey at family business conferences.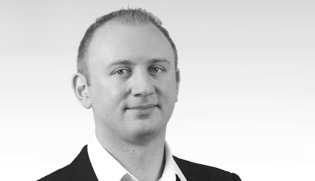 Johannes Ritz, M.A., MIB
Johannes Ritz, M.A. (Munich Business School), MIB (Florida International University) is Director Latin America at Courage and runs the executive education modules at the Courage Center. Prior to joining the firm, he was Marketing Director at the private university "Universidad Internacional del Ecuador", after working on several consulting projects in different industries in Europe and Latin America. Johannes studied International Business in Munich, Miami, Qingdao and San José (CR) gaining a deep understanding of cultural differences and their effects on business. Johannes advises our clients on strategic succession and intelligent innovation, and represents the firm in Latin America. He is pursuing his PhD on internationalization of family firms at University of Antwerp in a joint research project with the Courage Center. He is also a Research Associate and Lecturer on Global Family Firms at Munich Business School.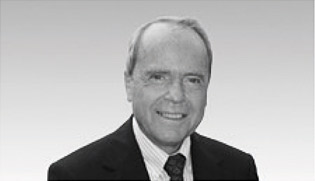 Uwe Roediger
Uwe Roediger is Director Europe at Courage. Prior to joining the firm, he was Executive Vice President and Head of the Latin America hub at Giesecke & Devrient GmbH, after having been Senior Project Manager for large scale energy projects and investments of Siemens AG across the entire Latin American continent. Uwe brings over 40 years of management experience and trusted relationships to Courage and deploys both to advise our clients, and represents the firm in Europe.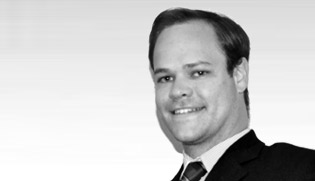 Alexander F. Bergfeld, M.B.A.
Alexander F. Bergfeld, M.B.A. (Munich Business School), B.Sc. (University of Manchester) is General Manager at Courage. Prior to joining the firm, he was consultant and Interim Director for corporate accelerator programs in Europe and project manager for highly innovative renewable energy and water projects in the Middle East. He is also a Member of the Expert Evaluator Group for Horizon 2020 at the European Commission and author of the book "Business Acceleration 2.0".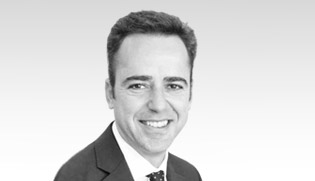 Antonio Moya
Antonio Moya (BA Univ. Navarra, MBA Instituto Empresa, MRICS, M.Planning IPE) is an experienced Senior Advisor at Courage. Prior to joining the firm, he was CEO of a Central American Single Family Office, after having built other Single Family Offices in the region. He also served as the Owners' Representative in numerous holdings of the SFO, and drove the optimization of an entire multi-generational portfolio, preparing it for the Next Generation. Antonio advises our clients on Family Office creation and restructuring, strategic succession and insightful investments, and represents the firm in Spain and Central America. In addition to his role at Courage, he is Managing Partner of Ipala Investments, a Real Estate fund backed by numerous Business Families, and teaches economics at the Occidente University, and M&A at the ISTMO University.